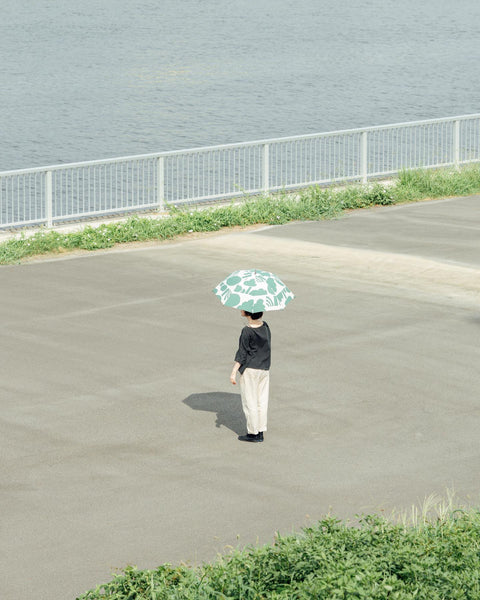 Turny Nagoya ON READING order exhibition 10/6-10/23
The Turny Nagoya order fair will be held at ON READING from the 6th (Thursday).


At the order meeting, we will accept orders for combinations of fabrics, handles, and ferrules. There is an order privilege, so please take a look.

Umbrellas are scheduled to be handed over from May to June 2011.
・・・・・・・・・・・・・・・・・・・・

"2023 ON READING Order Meeting"
Turny 2023 Order Exhibition ON READING

2022.10.6(Thu)-10.23(Sun) *Closed on Tuesdays
12:00 – 20:00
Kameda Building 2A & 2B, 5-19 Higashiyama-dori, Chikusa-ku, Nagoya
TEL/FAX: 052-789-0855


・・・・・・・・・・・・・・・・・・・・
Turny
Umbrellas are made by visiting various specialties, gathering, and assembling.
Finally completed. Bone and dew point, fabric print and UV/water repellent, handle and ferrule design.
Turny is a Japanese-made umbrella that has been improved from the specialized areas of Omori Shoten, TEXT, and Akihiro Kumagai.
Inspired by the hexagonal wrench tool, the handle is designed from two types of materials with a good feel and grip, because parts are assembled together.
・・・・・・・・・・・・・・・・・・・・・・・・・・・・
Manufacture of umbrellas and handles / Omori Shoten