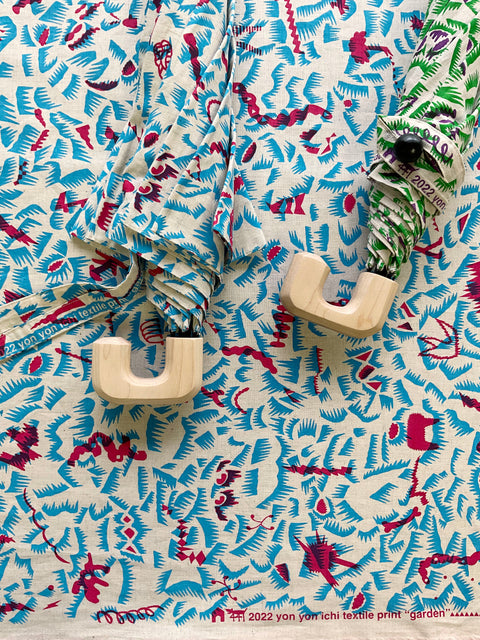 441 yon yon ichi order exhibition
▲▲▲▲▲▲▲▲▲▲▲▲▲▲▲▲▲▲▲▲▲▲▲
441 yon yon ichi × Omori store
September 9th (Friday) to September 19th (holiday), 2022
*Closed on 14th (Wed) and 15th (Thu)
9/24 (Sat), 26 (Mon), 27 (Tue)
10/1 (Sat), 3 (Mon), 4 (Tue)
4-11 Kanda Sakuma-cho, Chiyoda-ku, Tokyo
During the event period, in addition to 441 original goods,
Only the umbrella and handle from Omori Shoten will be sold.
We will be closed for steering wheel replacement repair.
・・・・・・・・・・・・・・・・・・・・・・・・・・・・
For the first time, Omori Shoten will hold an order event for textile brand "441 yon yon ichi" umbrellas.
A unique view of the world with exquisite patterns that have been created in detail, with the overlapping and coloring of colors that are unique to hand printing. Together with Mr. Yoshii, we created a 441 yon yon ichii textile umbrella that draws you in the more you look at it.
I've never seen textiles this fun! Please come and see the real thing.
●We will make umbrellas for rain or shine from among 11 types of textiles.