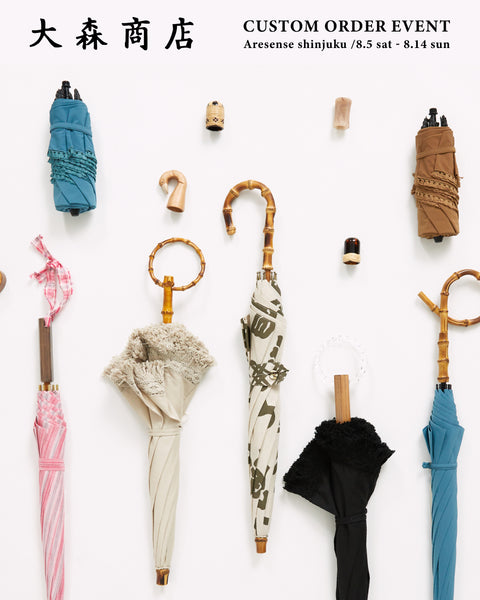 Aresense 8/5-8/14
From August 5th, the custom order event will start at Aresense .
Selected by Director Umemoto.
For the handle with a ribbon, you can choose a ribbon that uses leftovers from the production process of Aresense products.
Please come and find your favorite one.
・・・・・・・・・・・・・・・・
August 5th (Friday) to August 14th (Sunday), 2022
Shinjuku LUMINE1 4F
11:00-21:00
・・・・・・・・・・・・・・・・
We will handle parasols and umbrellas for both rain and shine.
Folding umbrellas and some umbrellas can be taken home on the day
Some umbrellas will be made to order and will be delivered in early September.
Please contact Aresense Shinjuku store for stock status.