K11 Muji 55cm fold for rain or shine
Regular price

¥19,800
Sale price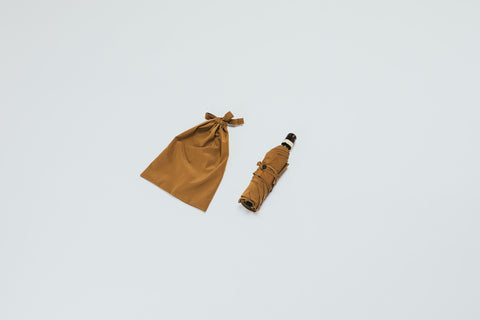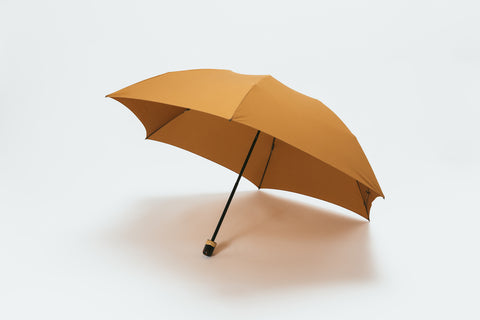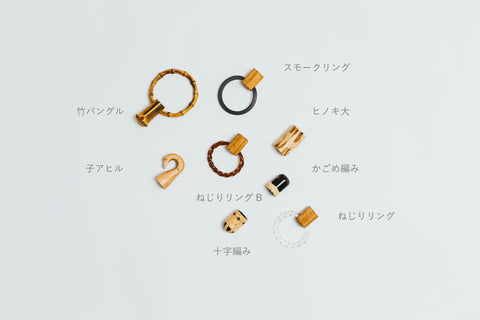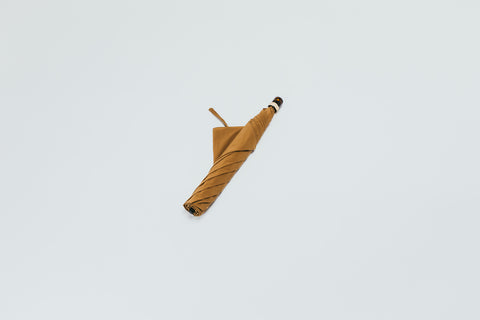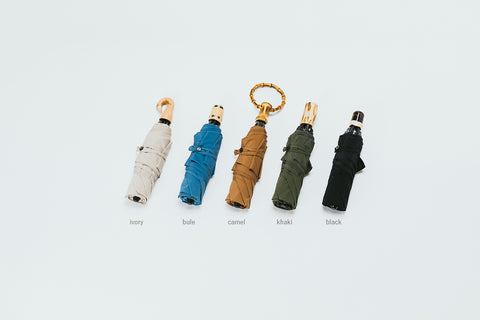 K11 Muji for rain or shine 55cm fold (with drawstring bag)
I made a compact umbrella for rain or shine.
It can be used as long as a long umbrella or folded, and it uses a lightweight and durable carbon rib, so it has been improved to be lighter.
This Muzi type has a larger size. The 55cm size is a unisex size for people up to 170cm.
Because the fabric uses non-twisted yarn for the warp and hard-twisted yarn for the weft, it is supple and soft with just the right amount of luster.
It is UV water repellent and waterproof, so you can use it even on rainy days. (We do not recommend long-term use on heavy rain days.)
It is also recommended to use a small handle for days when you hold it compactly, and a large handle for days when you hold it firmly all day.
The umbrella bag is a drawstring type and has a wide opening so you can easily store it without folding it properly.
- - - - - - - - - - - - - - - - - - - - - - - - - - - - - - - - - - - - - - - - - - - - -
▽ Umbrella fabric material 100% polyester
UV water repellent waterproofing
▽Rib size 55cm (carbon fiber)
▽Umbrella diameter about 92cm
- - - - - - - - - - - - - - - - - - - - - - - - - - - - - - - - - - - - - - - - - - - - -
handle name (material)
Length/Weight
▼Bamboo Bangle (Bamboo)
37cm/235g
▼Smoke Ring (Maple/Acrylic)
33cm/205g
▼Duckling (Maple tree)
30cm/197g
▼Twisting Ring B (Maple/Acrylic)
32cm/207g
▼Hinoki Large (Hinoki)
29cm/215g
▼Crisscross knitting (rattan/acrylic)
27cm/198g
▼Kagome knitting (rattan/acrylic)
27cm/196g
▼Twist ring (maple/acrylic)
32cm/207g
Handle photo upper left bamboo bangle, lower left duck, smoke ring from upper center, twist bangle B, cross braid, cypress large from upper right, kagome braid, twist ring)
Please check before purchasing.
About umbrella
▼If you have a wet umbrella, spread it out and dry it in the shade. Do not leave it wet in the bag.
▼ When not using the umbrella, store it in a bag in a well-ventilated shade. (It is not recommended to store in places with high humidity such as washrooms.)
▼The surface of the umbrella fabric is treated to be water-repellent to prevent temporary stains, but dust will stick to it, so please brush it lightly before storing it.

◎The size of the umbrella is the size of the main rib.
Parasol・・・・・・40cm/47cm
Umbrella for rain or shine 47cm/50cm
Umbrella・・・・・・・55cm/60cm
About the handle
▼The handle is made by hand using natural materials. Please enjoy each individuality. Everything is hand-made, bent and cut. We have installed both of them that meet the standards, so you can not choose. The total length and weight vary depending on the handle, but there are individual differences even with the same one. The color may differ slightly from the image depending on the monitor. We appreciate your understanding.
Natural wood (bamboo, rattan)
▼Because it is a natural material, the material is not uniform and there are always small scratches and repair marks. The color of the bamboo, the number of knots, the thickness, etc., vary considerably even among the same bamboo. Therefore, the weight and size are also different. Please use this as a guideline. Even if the bamboo loops are bent in the same way, the thickness is different, so there is a difference in the inner diameter size. note that.

Sawn wood (maple, etc.)
Lot differences in color may occur due to color differences due to wood grain and manual work. Engraved items (animals, etc.) will have individual differences, so please enjoy this as well. Even with the same material, the wood grain may appear darker or lighter when dyed.
acrylic
All are cut and twisted by hand. There may be individual differences in the ring part. In addition, the appearance of the shade of the color is different for each acrylic Bekko style and beige color. Thank you for your understanding.